"Making training fun and positive and enjoying the
results!"
update!!!
following tests will be offered at next barn hunt trials
Trick Dog and Farm Dog Test
good canine citizen tests (CGC & CGCA)
therapy dog international tests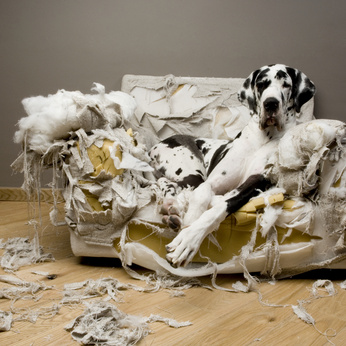 Every private lesson is customized to suit the client's needs and goals with their dog.
Proof of UP TO DATE VACCINES must be provided for boarding or private lessons at my facility.
www.facebook.com/ctdogservices
318 376 5660
About Us
Properly trained dogs make great companions. Finding the best trainer for your dog is very important. As a pet owner it is our obligation to provide much more than just food and water. Life with your dog should be fun for both you and your dog. Training should always be positive, fun and exciting. I can help open up the communication between you and your dog. If you want a better relationship, then look into our private lessons.
The 15 years of experience I have allows me to offer the most modern and positive-based dog training services available in north Louisiana.
My dog training is personalized and at your home /location suitable to your needs. This allows me to guarantee that your dog receives quality training and attention. Complete satisfaction is not only possible, but it is my standard.
Please know it is never too early or too late for your dog to receive proper training.
Services
* Private Lessons
($35 per hour
Special deal- 4 lessons per month = 25 per lesson)
Lessons are typically one hour.
Manners, Crate training, Behavior, etc
Obedience, Rally (AKC/UKC/CYNOSPORT), trick dog
Barn hunting, AKC tracking, Nose work (AKC/UKC)
intro to swimming (pond), intro to fast cat coursing
*Monthly training ($400 for 4 weeks )Limited slots available for this training. Your dog receives daily one on one training and affection. They are treated like part of the family and will live in my home.
* Photography Unleashed
Capturing Your Pet's Essence Forever. Photos of everyday moments, special events and holidays can all be booked. Can be at your home, favorite park or locations.
* Seminars
Beginner Nose work- May 6-7,2017
Beginner Nose work May 20-21, 2017
Beginner Nose work TBD June-July
Advanced Nose work TBD Oct, 2017
Barn Hunt Seminars are hosted at the farm and my services can travel!
* Trials
Barn Hunt Match and Trials (www.barnhunt.com)
Sept 28- Oct 2 BARN HUNT TRIALS, Downsville, LA
Nov 17-19 BARN HUNT TRIALS, Downsville, LA
Dec 28- 31 BARN HUNT TRIALS, Downsville, LA
2018****
Feb 9-11
March 22-25
April
Sept
Nov
Dec - New Years
* Rhythm N Blues Weimaraners
Breeding and Showing Quality Weims
Has its own website www.rhythmnbluesweims.com

AT HOME PET SITTING or Boarding
Going out of town but want to leave your pet at home? C.T. Dog Services are experienced with dogs, cats, birds, horses, livestock and fish. We can tend to your precious animals while your out of town. We'll even get your mail and follow any instructions you wish (leave a light or tv on at night )
Want your pet to receive one on one attention while your out of town? C.T. Dog services offers special boarding here at our facility. Your pet will think they are on vacation and wont want to leave! Have a training issue you want solved while your out of town? Depending on the issue and how long the dog is boarded, we can help!
Testimonials
"I'm amazed at how fast Remi became the dog I had hoped he'd be." -- Clint, West Monroe
"Cristi was understanding to all our issues. Worth every penny for the one on one lessons. We got so much help and info every week. She answered our calls every time we had a situation. Our Lucy got so excited every time she saw Cristi." -- Margo, Arcadia
"I think my dog would drive himself to go sleep at Christi's house. She even gave him a bath and homemade treats ! Thanks for the loving touch Christi! "--- Wendy, Minden